The word "Autumn" usually stirs up images of pumpkins, sweaters, and trees colored with beautiful shades of red, gold, and orange leaves. Rarely does the picture of kneeling in the dirt, carefully packing plants into the ground, come to mind. Though spring is usually associated with rain, warm weather, and budding plants, fall is the perfect time to plant a tree.
Seasonal Misconceptions About Planting
It is because of the rain, warm weather, and long growing season that spring is assumed to be the best time to plant. But, there are many reasons why certain trees and shrubs do better when planted in the fall.
Short Spring
Newly planted trees are easily damaged when not properly acclimated. A short spring means the tree may not be established before the extreme heat of summer.
Wet Soil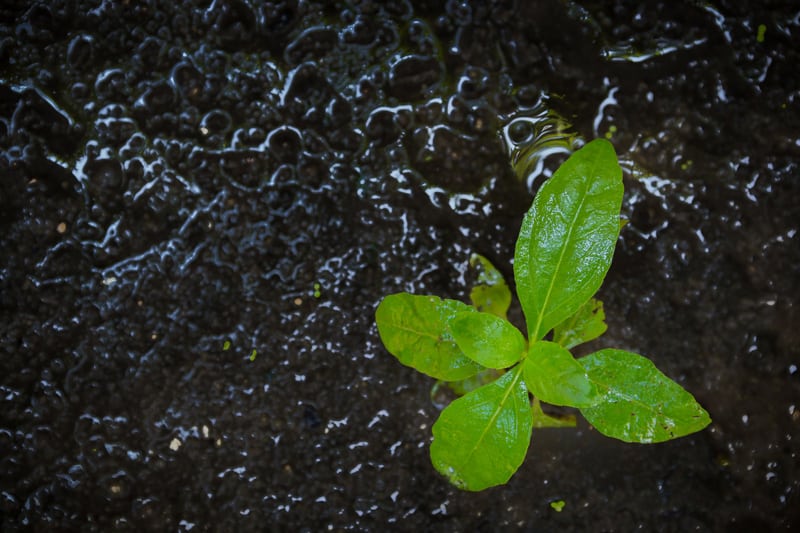 Overly wet soil makes planting trees more difficult.
Cool Temperatures
Cool air and warm soil during fall help to develop the tree, giving it a head start for spring. Roots can be established without new top growth, meaning a stronger root system.
Tree Recovery
The soil moisture in September and October makes for an easier recovery for the tree from the transplant. During this point of the season, the soil is usually neither too wet nor too dry.
Warm Soil
In the fall, soil is still warm from summer months. Cold soil in the spring delays root and plant growth.
Trees to Plant During Fall
For the following, fall is the perfect time to plant a tree:
Maple – Sugar Maple, Japanese Maple, Hornbeam Maple, and Amur Maple
Elm – American Elm, Cedar Elm or Chinese Elm
Evergreens – Spruce and Pine
Linden
Honey Locust
Buckeyes
Ash – White Ash, European Ash, and Green Ash
Sycamores
Fruit Trees – Apple, Pear, and Cherry
Trees to Plant During Spring
Not all trees should be planted in the fall. Some do prefer spring.
Oak – White Oak and Pin Oak
Ironwood
Crabapple
Hickory
Magnolia
Cypress – Bald Cypress and Monterey Cypress
Willows
Hemlock
A Narrow Window of Time for Planting
It's ideal to plant a tree at least six weeks before the first frost. This allows the roots to become established before the ground freezes. Waiting too long can negatively impact the health of any tree.
Contact Us if you need help planting this fall or would like to find out more about our tree care services.